Dear Accidental Homeschooler:
It's been almost a year now since schools shut down. Some districts have gotten back up and running, many are offering virtual options still, and some of you decided to homeschool instead.
I want to be super clear about something before we get too far into this. When we talk about "homeschooling," we are talking about a legal, technical thing. You might be doing virtual school through your district, Zoom-schooling or whatever it may be. Perhaps you decided to enroll in a statewide program like K-12. This is public school, with the location being your home. It is not the same as homeschooling, and not to be rude, but I'm not talking to you here. You have a prescribed curriculum and schedule to follow, complete with regular oversight, and you are not protected under the homeschool laws of your state. As such, this article is not geared toward addressing the problems you may face (and I'm sure there are many, since the government is involved and all).
Right now I want to address those who decided to give true homeschooling a go. The moms who were thrown into the unknown with no preparation, taking full responsibility for their children's education without too much forethought or research.
I applaud you.
You may have struggled greatly, sacrificing a job or juggling working from home so you could be with your children. You were probably pretty overwhelmed when you began, and you probably still are. You may have dealt with behavior problems and spousal spats due to the increased stress and the increased togetherness, not to mention the lack of outlets available for coping due to closures and mask requirements.
I strongly believe that homeschooling is best for children and best for families, but I also recognize that it's really hard sometimes (maybe a lot of times). This is especially true for the accidental homeschooler who may be still scrambling to figure things out and develop a rhythm. So, I wanted to throw some tips your way in hopes that I can help you overcome the hard parts of your new life as a homeschool mom. I want to help you stick with it.
Don't Take Things Too Seriously
Is it a huge responsibility to educate your own children? Without a doubt.
The weight of schooling is on your shoulders but it doesn't have to be super stressful. Your kids can feel your stress and it creates tension in the home and potentially a toxic environment over time. It's important to find ways to alleviate stress before it gets out of control.
Use comedy as much as possible. YouTube is full of funny yet educational videos (one of our favorites is Mr. Demaio's channel, and he has one for you, Mom!).
Take lots of breaks. Kids need brain breaks and sometimes, Mom needs time to just drink her coffee while it's still hot.
Don't stress if something goes unfinished. It's not imperative to finish an assignment/book/workbook/curriculum/documentary if they are losing interest, have already mastered the material, or are having an off day. You can always circle back another time.
Try something new if what you're doing isn't working. So much of homeschooling is trial and error.
Remember that all children are individuals with their own abilities, so try not to compare your kids to each other, yourself, or anybody else.
Create Pleasant Experiences
I hate to be cliche, but life is what you make of it and we only live once.
I can tell you that my homeschool does not look like a classroom. I do not lecture my children. I do not give tons of book work each day (and usually, I give none at all). You do not need to recreate school at home. I beg of you to not try to recreate school at home!
A few options for learning that are more outside the box include:
Audiobooks in the car
Poetry tea time
Morning baskets
Join a co-op so you qualify for group discounts at museums, historical tours, science exhibits, etc.
Do lots of projects that are hands-on
Create a great outdoor space during comfortable seasons
"Worldschooling" from home – watch videos about a culture and language, draw maps, make recipes
Utilize virtual field trips
Explore Their Interests
My absolute favorite thing about homeschooling is the freedom to allow children to develop their own interests and pursue them. Your child is not chained to 20 or 30 other kids, where everyone is linked together due to time, space, and monetary constraints. If your child wants to learn more about the stars…get a book and a telescope. If your child wants to learn how to draw better, invest in some supplies and find some YouTube instructional channels. If your child wants to be a veterinarian, see what kind of "keeper for a day" options there are at the zoo closest to you. If they can dream it, you can help make it a reality, or at least help them find out more.
On the flip side, there will be many times when they lose interest in something. They get bored of things just like we adults do. While I think pushing them some and encouraging them to finish what they started is appropriate, there comes a time to just move on. Remember that every experience your child has makes them more well-rounded as well as gives them more insight into how the real world works. Homeschooling has the advantage of being experiential and when we allow them to focus on what is interesting or important to them, they will be more content.
Set a Limit for the Boring Stuff
We all had subjects in school that weren't our favorite. Yet, these topics may still be important in the grand scheme of things and learning to push through the boring stuff builds character. As I mentioned earlier, it's not imperative to finish a workbook or curriculum – that's an arbitrary measure of what the child has learned. But of course, sometimes the child needs to master one thing before moving on to something else. Here are some ideas for helping that happen: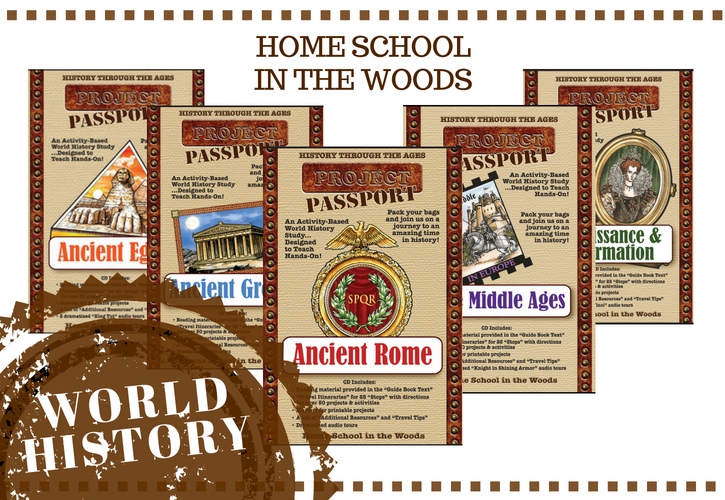 Set a timer (an egg timer is great as it provides white noise, they can see how much time is left, and there is a definite indication of when the time has run out!) and have your child work on something you assign until the timer goes off.
Change things up to see if a different method might work better. Switch from a mastery method to a spiral-learning method (I found this very helpful for math!). Switch from projects to essays (might make sense for older kids). Switch the view from the kitchen table to a picnic blanket in the grass.
Ask the child to teach someone else. Things can get more interesting when they have to explain it themselves…in their own words and in their own way.
The biggest piece of advice I give to new homeschoolers is to just relax and follow the child. If the above information is still too overwhelming to digest, you need only the single mantra of "relax and follow the child." Everything else will fall into place. If you're an accidental homeschooler and you want to stick with it but are having a hard time, please leave a comment with your biggest struggle and I'll see if I have specific tips for you!